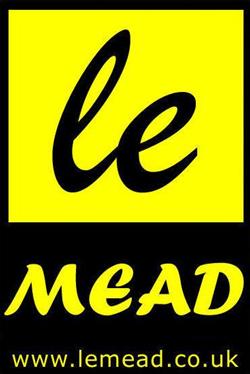 Prolateral is proud to sponsor the Le Mead team in this year's events to help raise money for leukaemia charities, blood cancer charities and in particular the Geoff Thomas Foundation charity.
Team "Le Mead" was named after a very courageous and dedicated Luton police office called Steven Mead who was diagnosed with adult lymphoblastic leukaemia in 2007. Since that time team "Le Mead" has organised events each year to raise money and awareness for the Leukaemia Research Fund.
This year team "Le Mead" has organised many events including a Golf Tournament, Cake Sale, 24 hour Dart-A-thon, and a cycle challenge not for the weak-hearted.
Prolateral is strongly committed to supporting and investing in its staff and the people in local business and communities.
Prolateral is a Luton-based IT Security company that supports voluntary services in the local area and actively supports organisations such as Rotary International, The Pasque Charity, and the Bedfordshire Police Special Constabulary.
Ian Chilvers, Operations Director, said, "Having been privileged enough to know and work with Steven Mead it is an honour to support and sponsor Le Mead this year. The work and effort Matt and colleagues continue to do to support such a worthwhile cause is outstanding"
Ian added further, "Voluntary work plays a key part in our business strategy because I strongly believe in the benefit of contributing to the local community and local businesses. The advantages of working with like-minded local businesses and the community reap benefits for all concerned."
For more information on team "Le Mead" please visit their website at www.lemead.co.uk. The official Team donation site is http://www.justgiving.com/lemead2010
About Prolateral
Prolateral Consulting is in business to put your organisation back in control of your own Information Technology, specialising in information and messaging security, computer forensic services, and disaster recovery planing.
Contact Info
Prolateral Consulting Ltd
Luton, Bedfordshire, UK
Tel : +44 (0) 8450 763760
Email : This email address is being protected from spambots. You need JavaScript enabled to view it.
Instant Information request
Please complete the request for information if you wish to discuss matters further or if your needs are more urgent then you can request a call back from us.