Prolateral attends the Barclays Bank West Communities event held at the Luton Hoo Estate in support of the neonatal unit at the Luton and Dunstable Hospital.
The event was held in the Warren Weir suite at the Luton Hoo Hotel and Golf Club, Luton, Bedfordshire on Friday 10th September 2010. The location is set on some 1200 acres of picturesque landscape of the Bedfordshire and Hertfordshire countryside.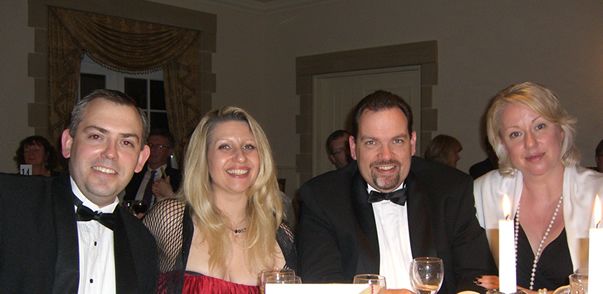 Ian Chilvers, Operations Director, said, "We are proud to attend this event and provide support in raising funds and awareness for the neonatal unit at the Luton & Dunstable hospital"
More information
For more information on the neonatal unit at the Luton & Dunstable hospital please visit their website at http://www.ldh.nhs.uk/baby_02.htm. If you wish to make a donation to support the neonatal unit please visit http://www.ldh.nhs.uk/NICU_Appeal.htm
About Prolateral
Prolateral Consulting is in business to put your organisation back in control of your own Information Technology, specialising in information and messaging security, computer forensic services, and disaster recovery planing.
Prolateral is a Luton-based IT Security company that supports voluntary services in the local area and actively supports organisations such as Rotary International, The Pasque Charity, and the Bedfordshire Police Special Constabulary.
Contact Info
Prolateral Consulting Ltd
Luton, Bedfordshire, UK
Tel : +44 (0) 8450 763760
Email : This email address is being protected from spambots. You need JavaScript enabled to view it.
Instant Information request
Please complete the request for information if you wish to discuss matters further or if your needs are more urgent then you can request a call back from us.