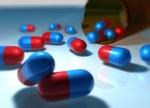 Un-licensed pharmaceuticals companies are using cybercriminals to infect Google's search results with their websites. By creating blogs with disguised links to sites selling fraudulent pharmaceuticals, they are falsely gaining high results on Google's search results.
These companies are now using Microsoft's Live social networking applications to create fake blogs. The blogs then have fake links which redirect to the pharmaceutical companies' sites. This is similar to an older technique where cybercriminals posted comments on others' blogs.
Although this technique has been round for a while and most pharmaceutical websites are now blacklisted, the idea of redirecting from other sites is a new one. The use of tinyurl-type sites to hide the real destination of a URL is rapidly spreading. This is how cybercriminals are now avoiding the blacklists and are actually creating blogs using Microsoft Live. Another worrying knock-on effect from this is that as they are using what appear to be legitimate Microsoft blogs, it counts as search engine optimisation (SEO) which will automatically put it higher in Google and other search engines' results lists.
Another way to get these sites pushed up the rankings is by sending mass spam emails to thousands of addresses at once with the URL of their blogs in. Every time this blog gets a hit, it pushes the blog up on a search engines results page once again. Blogs that have been affected are space.live.com, Yahoo and Blogger.
The best way to avoid getting redirected to these sites is to ignore emails from people you don't know and also any suspicious links from unknown websites. These links aren't blacklisted so they can still get through some spam filters.
Another way cybercriminals post links appearing to come from people you know is to use viruses to make it look like your friends are sending you links on Window Live Messenger and also on social networking sites like Facebook amongst others.
Always beware when clicking links, and if you do find a rogue link arriving from a friend – contact them immediately, as it's unlikely that you'll be the only recipient of a nasty surprise.
About Prolateral
Prolateral Consulting is in business to put your organisation back in control of your own Information Technology, specialising in information and messaging security, computer forensic services, and disaster recovery planing.
Contact Info
Prolateral Consulting Ltd
Luton, Bedfordshire, UK
Tel : +44 (0) 8450 763760
Email : This email address is being protected from spambots. You need JavaScript enabled to view it.
Instant Information request
Please complete the request for information if you wish to discuss matters further or if your needs are more urgent then you can request a call back from us.