Getting ahead in lock down
Does this sound like you and your company?
You're a well-established company in your local area possibly providing one or more of the below services:
Local IT Support
Remote IT Support
Web design and web maintenance
Web hosting
Email marketing
And now in current times you're sitting at home, possibly with staff furloughed and you're wondering is there a way I can offer more to my existing customer base and new customers from being online?
In lock down...
There must be something
more I can do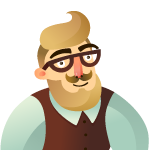 ...expand your online services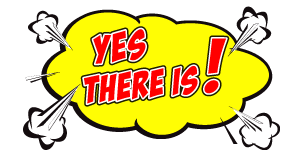 Short answer is yes.
We've just recently helped a few companies expand their services to online and in addition sell more, all online by adding the white labelled services like the below to your existing portfolio.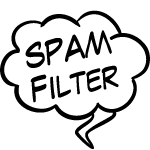 proFilter – a cloud-based email spam filtering service. At this moment in time the fraudsters and spammers are hitting people (including your customers) hard with scams, malware, scareware. Offering your customers, a spam filtering solution is pure value-added gold when it comes to building trusted relationships.
outmail – an outgoing SMTP gateway for sending emails. You can give your customers a centrally managed SMTP Send Connector that can be used in a decentralised way. You can use outMail on the remote home workers trying to send corporate emails via their own ISP instead of using the company identity.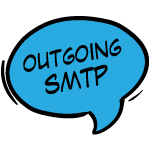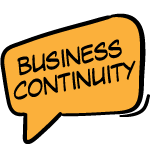 backupMX – a for those customers who have a single mail server, but what happens to their email if their primary mail server goes offline? This is where backupMX fits in; by accepting emails on behalf of the company domain and keeps them until the primary server comes back online. Using backupMX protects the company's image by avoiding the sender receiving strange bounce back messages and thinking they no longer exist.
backupDNS – So many web hosting services out there only offer one domain name server (DNS) to look after your domain records. Some of them offer two DNS servers most often sited on the same physical network so when the hosting company has connectivity problems, you're completely offline. This is where backupDNS fits in, by giving you an additional 5 DNS servers to host your domain name records which are geographically spread across the globe.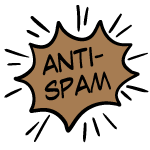 fakeMX – Seriously why doesn't everyone use fakeMX? fakeMX is an additional tool to help combat against spammers. It usually works alongside a primary spam filter (like profilter) and is cheaper than the price of a cheap chocolate bar.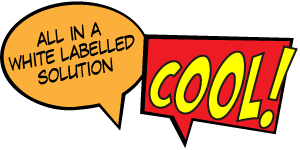 And did I mention this is all a white labelled service? So, it looks like your own, it's branded like your own.
It gets better; you can actually use all of the above for FREE, yes FREE. As a partner / reseller you will have access to NFR (Not-For-Resale) licenses. After all, you need to eat your own dog food before you can truly resell it.
So, you're hooked on the idea and want to know how to get going.
Sign up as a partner/reseller for FREE
Log into the portal and brand it
Start using the services with the NFR license for FREE
Then start selling

What's the catch? Surely this is going to cost me, right?
No catch, to sign up and test yourself its completely FREE. Once you're happy to start selling to your client base you only pay for active services you are using.
As a partner you get an initial 10% discount (in some services more) from the RRP (Recommended Retail Price)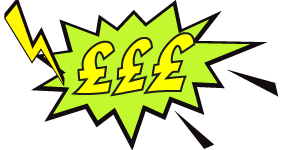 Can I sell this online as well?
Yes. Ever heard of an online billing system called WHMCS? We have a provisioning module that bolts on to WHMCS so you can use a trusted billing solution along with the My-Engine module to resell all of the above. You could have a completely online solution adding to your existing revenue stream.
The license cost of WHMCS (you would purchase direct from WHMCS) starts at about £12 per month. So, if you resold one or two of the above services to your existing customer base you could technically have a complete online billing solution that breaks even on day one.
Ok, ok enough already. I want to play and learn more.
Ok, let's get you signed up.

Log into the portal and have a play with creating clients and services (remember you can use the services for FREE with the NFR licenses).

I want to sell online using WHMCS
Visit WHMCS and download then install their billing software.
If you need assistance with this, then please speak to us because we can help you remotely get up and running.
Download and install the My-Engine provisioning module.

If you need assistance with this, then please give us a shout. We can help you remotely.
How much can I make?
Inside the portal under the partner section is a published tariff of how much services are charged at, including a recommended retail price (RRP). When you first start off as a partner you will be assigned the Standard tariff which gives 10% discount on the RRP.
Of course, there is no reason why you have to sell at the RRP price. Some partners charge the services differently, and some bundle the services into other things (e.g. web design and / or web hosting services).
Based on volumes your tariff can be assessed to achieve better discounts. Please see the tariff page within the portal for more details.
Can you help me set this up from scratch?
Yes. We have helped partners setup a dedicated billing site with all the services above ready to resell. The only thing you will need to have already is a domain name (although we can help you with that) and a logo (for branding).
Some of our existing partners now offer this guided setup themselves to new partners.
What are you waiting for...
Sign up as Whitelabel Reseller
Expand your existing portfolio of services.

Give your customers the extra value added.

Do it from home or the office.

Sell it online.
Just don't put it off, before your competitor beats you to it...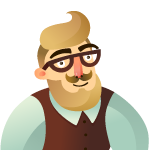 ...get your business online