Problem
How to setup outbound SMTP on a iPhone?
How to setup outMail on a iPhone?
Solution
Follow the guide below to configure a Apple iPhone to use outMail as the outgoing SMTP Server.
This article already assumes your iPhone is connected to your mobile phone network and is data enabled.
Choose the "Settings" option and then select the option "Mail, Contacts, Calendars"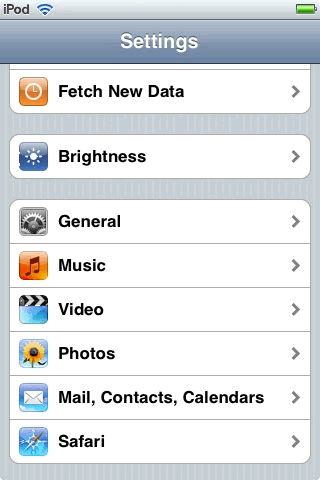 Select your email account (in our example we are using This email address is being protected from spambots. You need JavaScript enabled to view it. as the email account)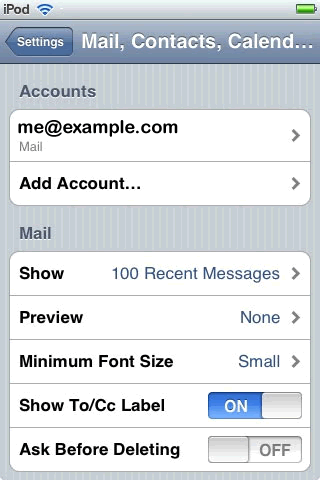 Set the "Outgoing Mail Server" to mxXXXXXX.smtp-engine.com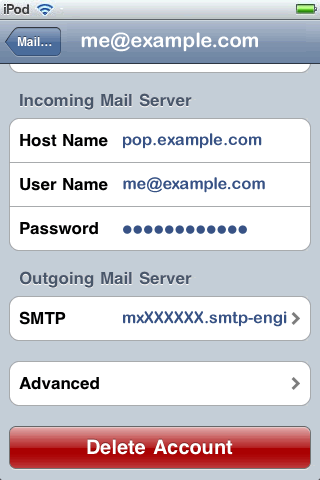 Select the "Outgoing Mail Server"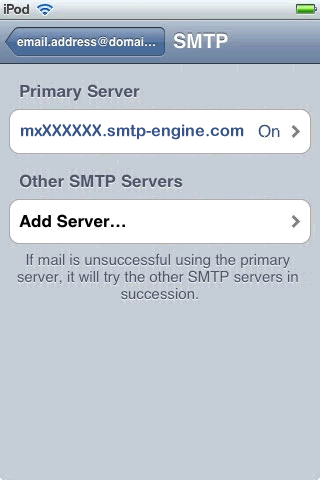 Enter the username and password we've issued to you. Leave the "Use SSL" option to OFF and set the "Server Port" to 25 (or 587 if necessary)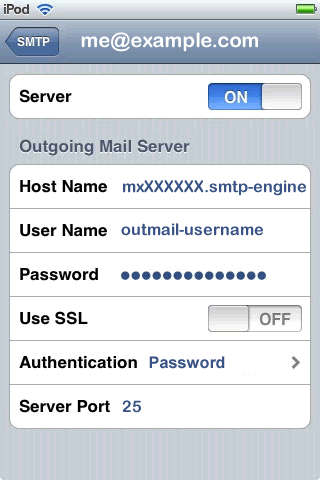 Summary of server details
Outgoing server

mxXXXXXX.smtp-engine.com

As provided in your signup email.

Outgoing server protocol

SMTP

Outgoing server port

25, 465, 587, 2525 or 8025

Authentication Type

Basic Authentication, SSL and TLS supported

Username

As provided

Password

As provided